Holmwood School have a new Nursery spaces still available!

OPEN HOUSE THURSDAY 30th NOVEMBER 9.15am
Welcome to Holmwood School
Mrs Claire Sharples - Executive Headteacher
I would like to welcome you and your family to Holmwood School.
I am extremely proud to be the Headteacher of Holmwood School, with all it has to offer. Every member of the team believes in our motto "Bringing out the best in everyone". .......Read More
ATTENDANCE: This weeks whole school attendance was 97.%.................Caterpillars had the highest attendance this week with 100%

Latest School Events, Friends of Holmwood Events
Black History Month

01

Oct

2017
Kings & Queens Assembly

20

Oct

2017

9:10 am - 9:30 am
Last Day of Term

20

Oct

2017
Friends of Holmwood Cake Bake

20

Oct

2017

3:10 pm - 4:10 pm
Half Term

23

Oct

2017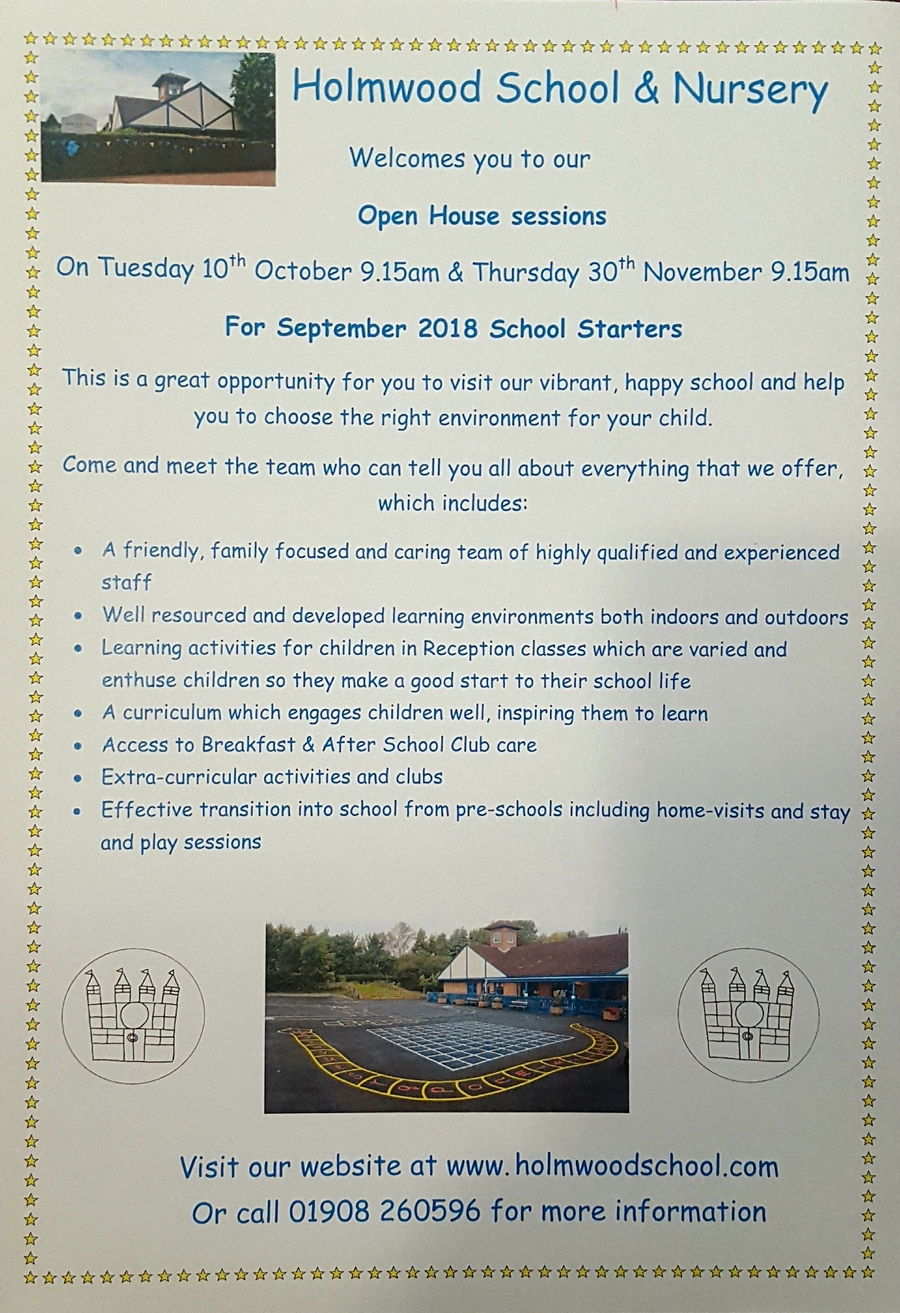 Holmwood School & Nursery Open Day
Holmwood School & Nursery News
We would just like to thank you all for your kind donations to the Harvest Festival collection for MK Food Bank.

It seems the Parent Pay website is currently unreachable. This is due to a problem with the ISP (BT) this is currently being investigated and they estimate the system being back up and running within the hour.
News Page »
Holmwood School have a new Nursery, spaces still available!

Holmwood School & Nursery - Where to find us