A day in Nursery
A day in the life at Holmwood Nursery
We always start the day by finding our name and putting it on the self-register then we choose an activity to complete.
When everyone is settled on a Monday we look at our core text for the week – usually a story book. We get to do lots of activities around this text in all areas of our learning.
We can choose to do some of them by ourselves and some of them we do with our teachers.
During the session we have snack, sometimes we go into the forest to pick our fruit and then we wash it and eat it. The pears were delicious and we picked enough to fill a bag!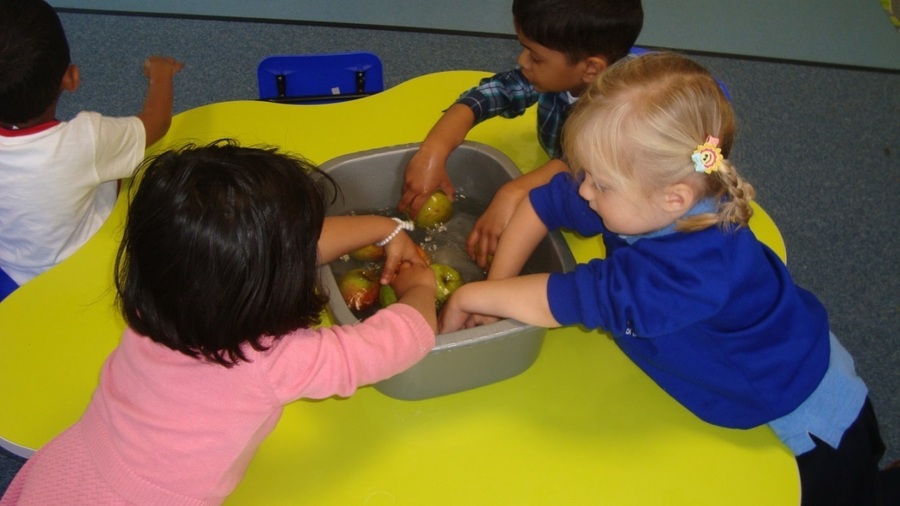 At the end of the session we come together for some group learning; this may be something to do with our core text or it may be some maths or phonics.
Each week we take home a home learning sheet so that our family know what book we are looking at the following week. They can share it with us and do some activities about it at home.