Sport Relief Week 19th March - 23rd March
Sport Relief Week 19th March - 23rd March
13 March 2018 (by holmwoodschool)
Here at Holmwood we are very grateful for your support in raising money for Sport Relief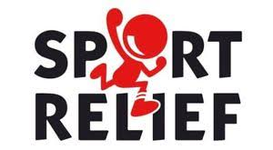 We will be holding a red themed cake bake 3.10pm on 22nd March.
All cakes and baking donations to be bought into school Reception either at morning drop-off or by 2:30pm in the afternoon on the 22nd March.
The children from school council will be helping to man the stall, and charges will be £1 plate.
We will be holding a sport themed Mufti day on the last day of term 23rd March.
Please encourage your child to come to school in sports themed clothes and we ask that you make a donation of £1 for doing so.
Over the week the children will be taking part in a sponsored mile which will take place in the playground.
This will consist of 22 laps of the playground being completed. The challenge will be split across the week and will include completing 5 laps over an obstacle course. This idea was particularly popular with the children but we felt to complete all 22 laps over an obstacle course was too ambitious so the children have opted to complete the remaining laps skipping, hopping, walking backwards etc. We understand that 22 may be a bit difficult for some of our younger students so have decided on half a mile for Reception & Nursery children.
We ask that the children get as many sponsors as possible for completing their mile/half mile and return the sponsor form and monies collected to school on the last day of term.